Hey guys, welcome to RobotObzor! In this review we'll look at one of the best cordless stick vacuum from Xiaomi under $200 in 2022. This is the Dreame P10 Pro, which went on sale in fall of 2021. This vacuum has a very sleek and cool design. The vacuum's outside is a nice mixture of white and gold. It is very stylish. Not only that, but Dreame P10 Pro has a display and some attachments in the kit. Speaking of power, it's pretty standard and reaches 130 aWt on max. Later I'll thoroughly describe and test Dreame P10 Pro, after which I'll give you my personal opinion on whether or not you should buy this wireless vacuum on a budget of less than $200-250. I linked the store in the description below. Let's get rolling!
Package
The vacuum and all of the necessities are compactly fit in this box: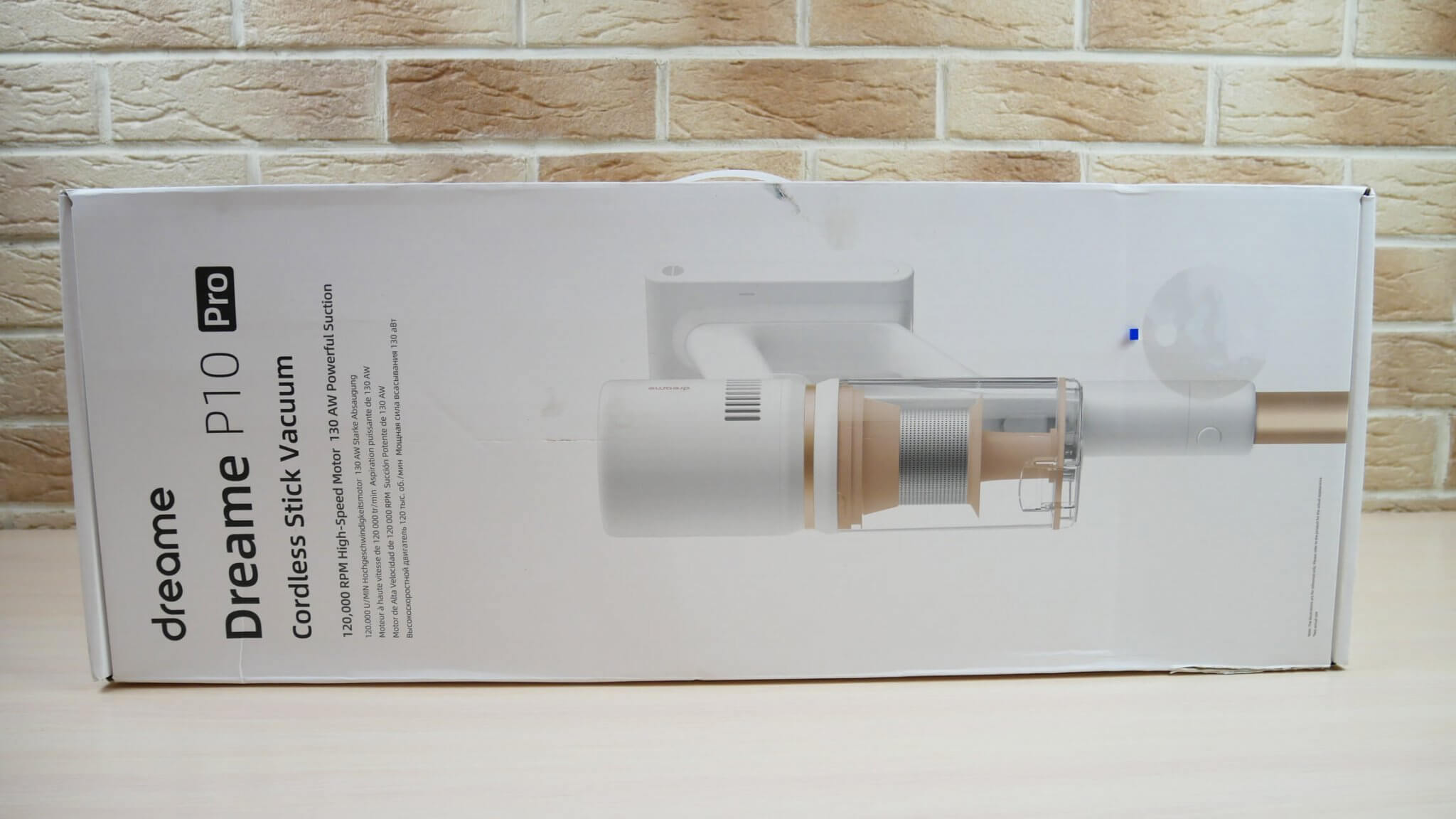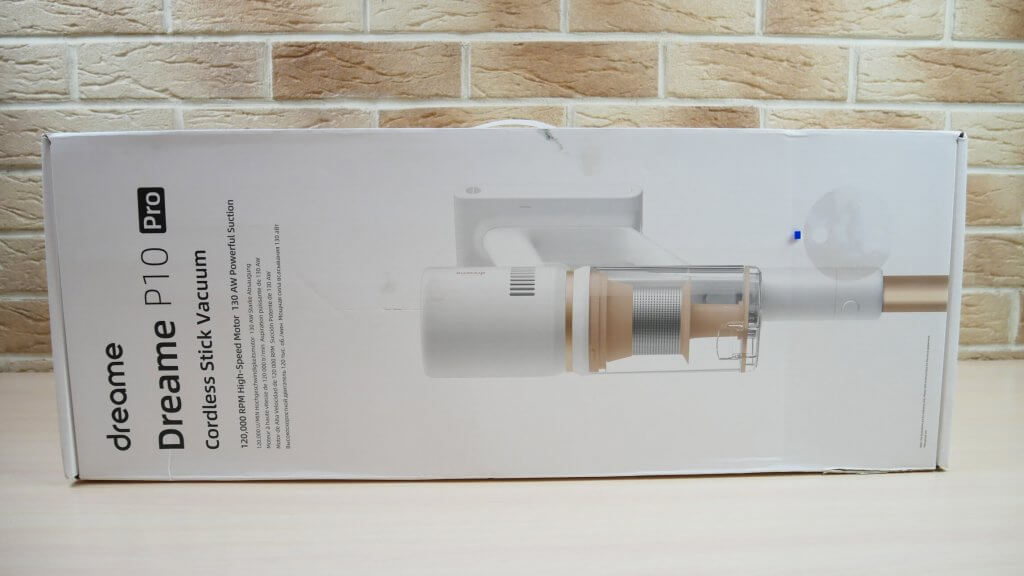 Inside is:
The main block with the dirt container.
An extension tube.
Soft roller brush bar.
Mini motorized brush for cleaning soft furniture and mattresses.
2-in-1 crevice nozzle.
A charging block.
And a manual.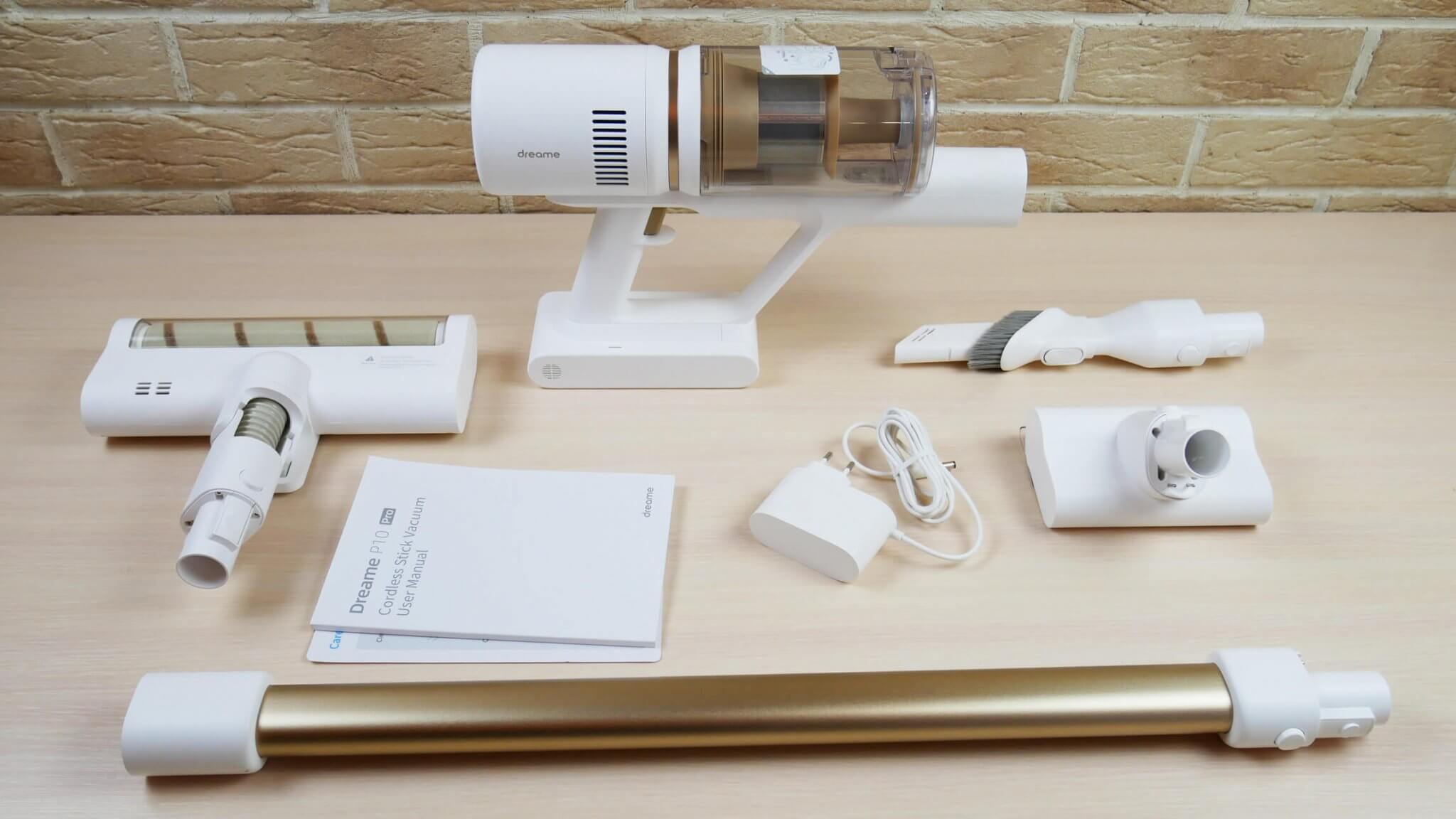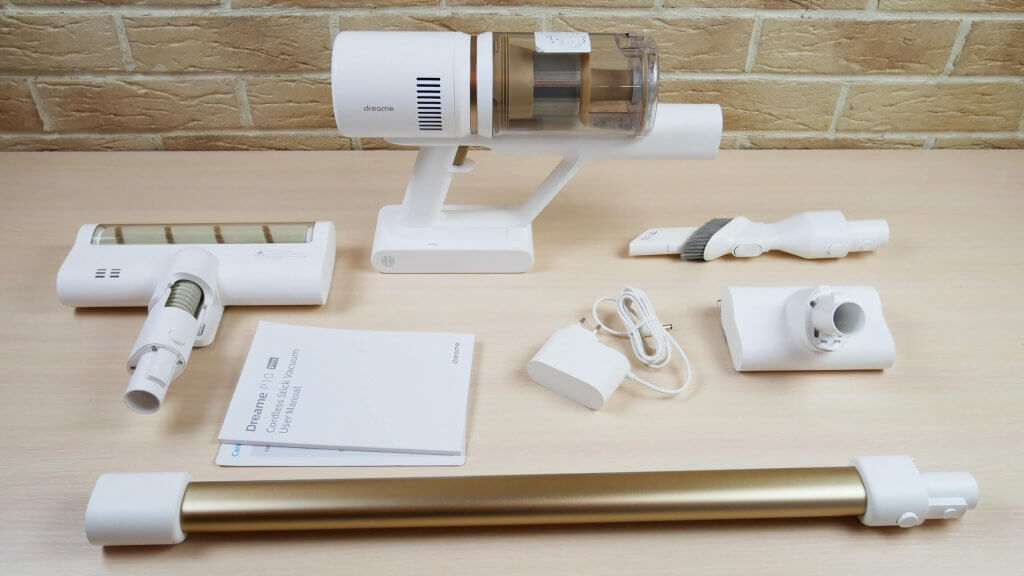 It's important to note that there is no wall holder for the vacuum in the kit. But alongside the vacuum I got sent a floor holder for the vacuum and the attachments in the kit. The manufacturer says that this holder will go up for sale in January of 2022. No price is yet known though.


Design
Now let's look at how Dreame P10 Pro works. First note that it looks extremely fancy and more importantly – the plastic is of high quality. The material is nice to the touch, there are no scratches, gaps, or paint drips, which can appear in some cheaper cordless vacuums.
Let's start the review with the main block. The torso includes a LED display, which shows the cleaning mode, battery left, and notifications regarding maintenance. For example, if the main brush is blocked off.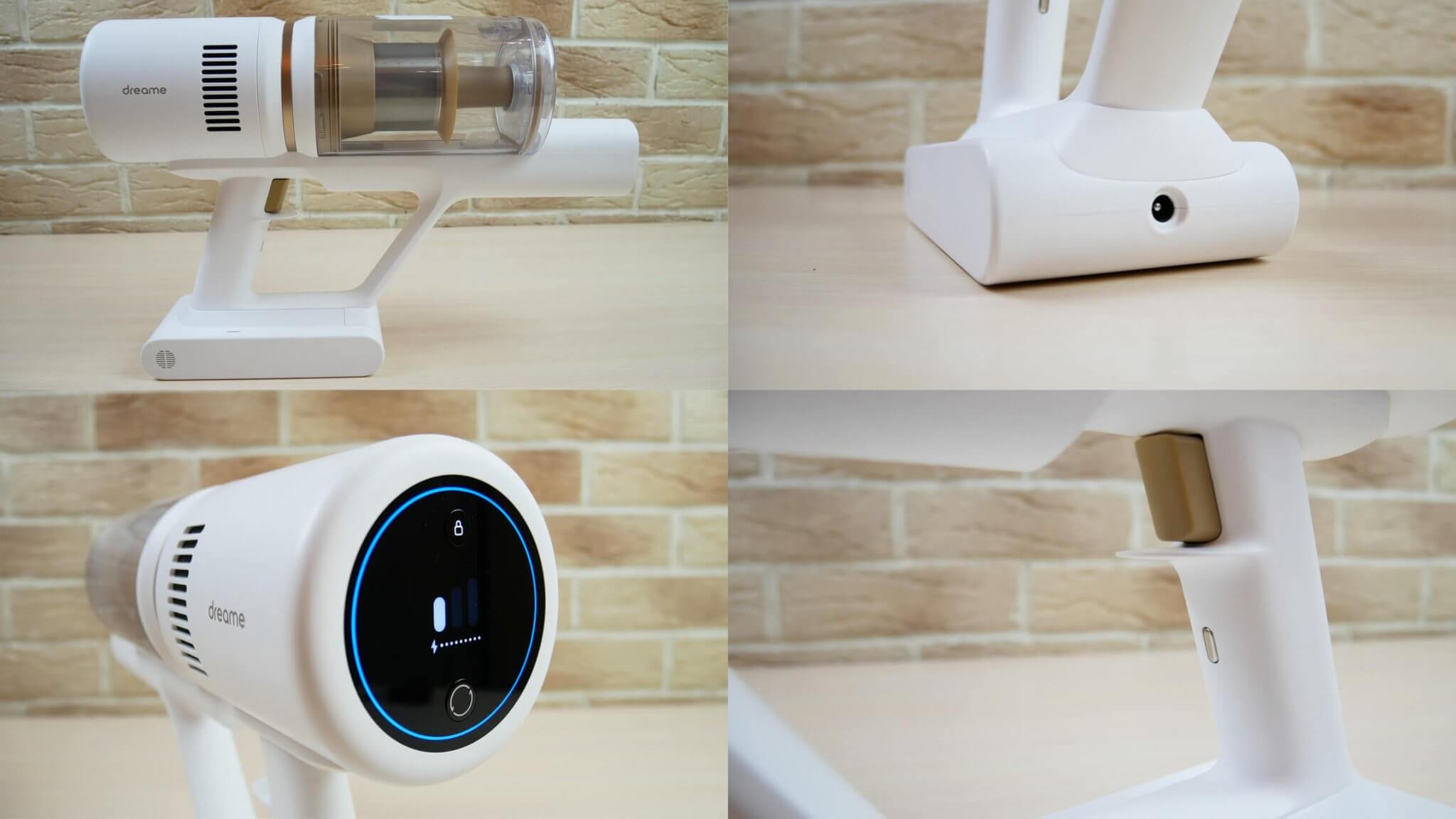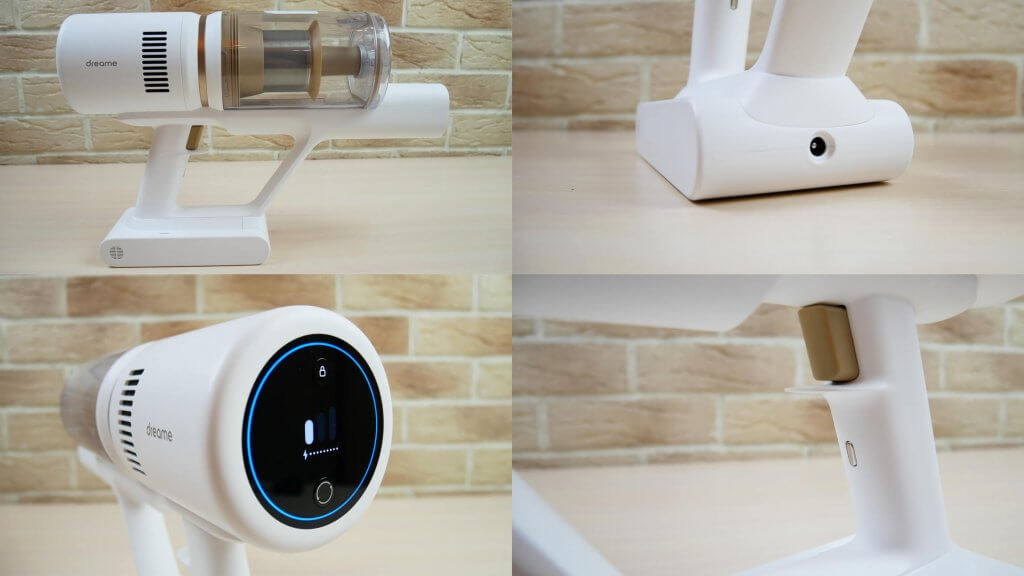 The cordless vacuum cleaner can be turned on with the button on the handle. The display has two buttons: the lock for turning on, thanks to which you don't have to hold it down with your fingers, and a button for changing the modes. There are three of them in total.
The battery can be taken off, which is good. Under the handle is an opening for connecting your charging block. The vents for letting out air are on the sides, so it won't blow you in the face.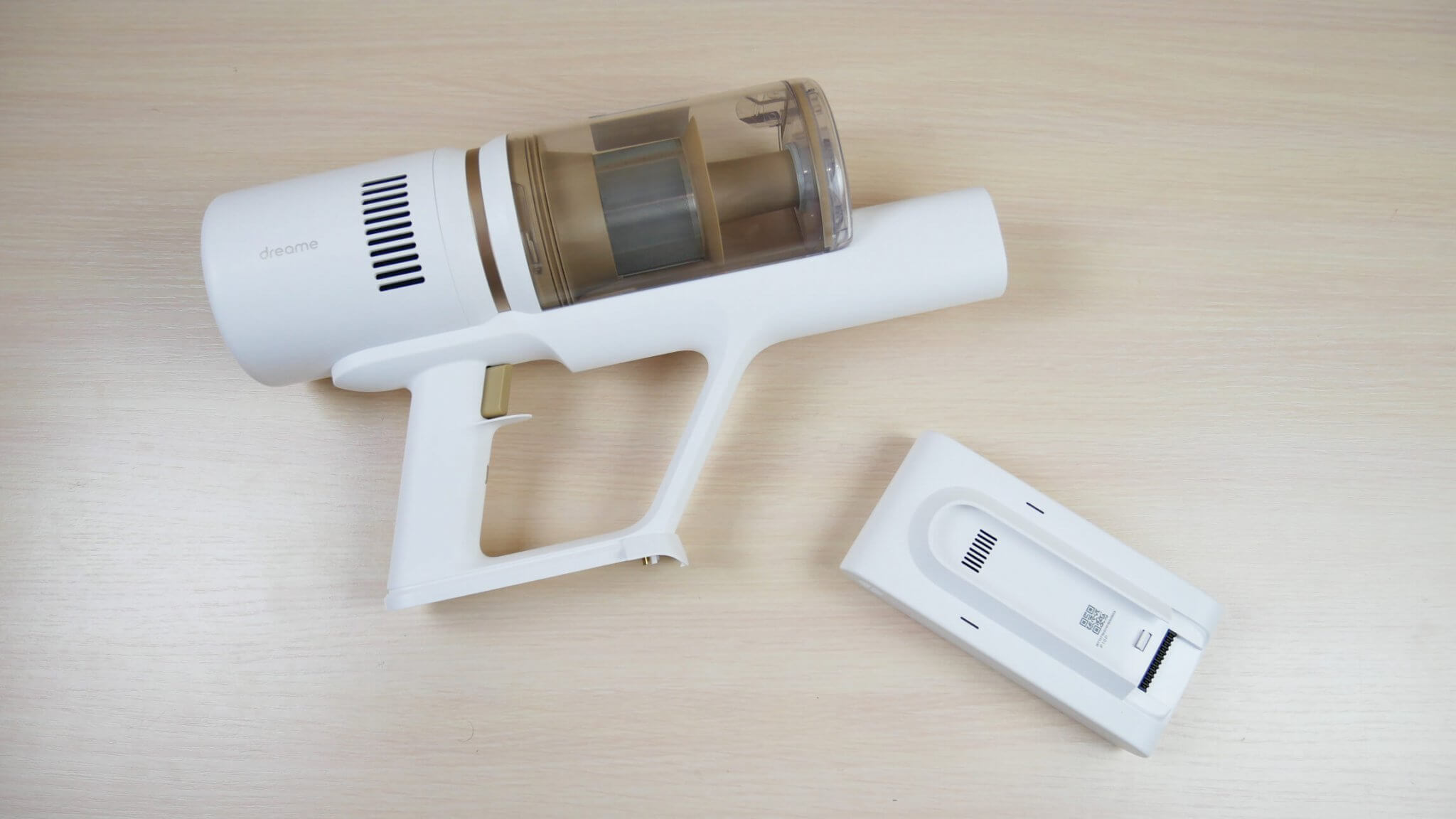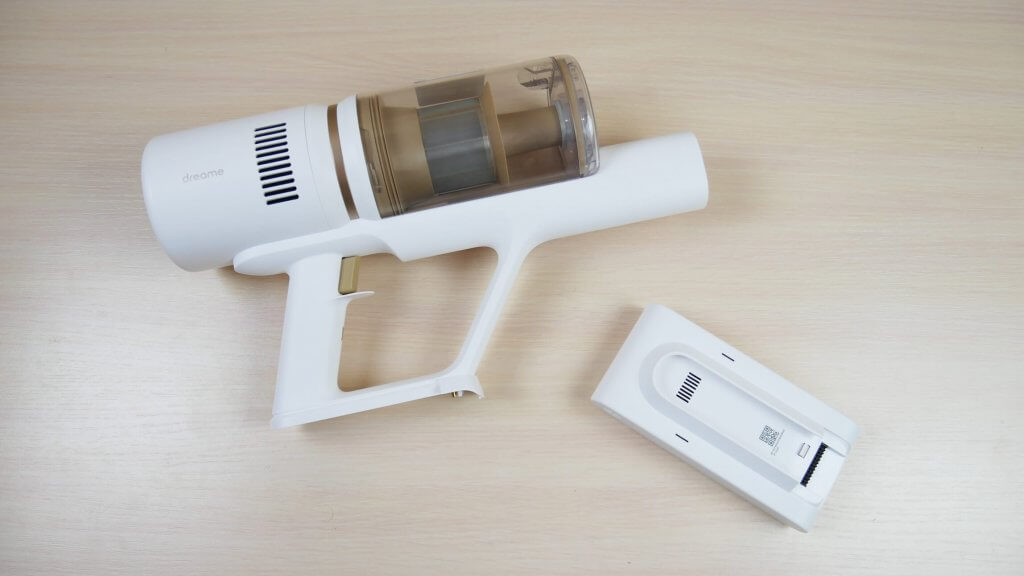 The dirt container can be taken off easily, by pressing the button on the side. The flask opens up from the button. Inside is a HEPA filter, and a cyclone with a MESH filter. Oh, and note that there is another filter in the block, one in front of the motor. So the filtration system in this vacuum is exceptional, and you can wash all of the filters with water, which is stated by the manufacturer.




Dreame P10 Pro can be assembled very comfortably. All of the attachments and extension tubes have mechanical buttons that lock them in place. Here is how the vacuum looks when finished: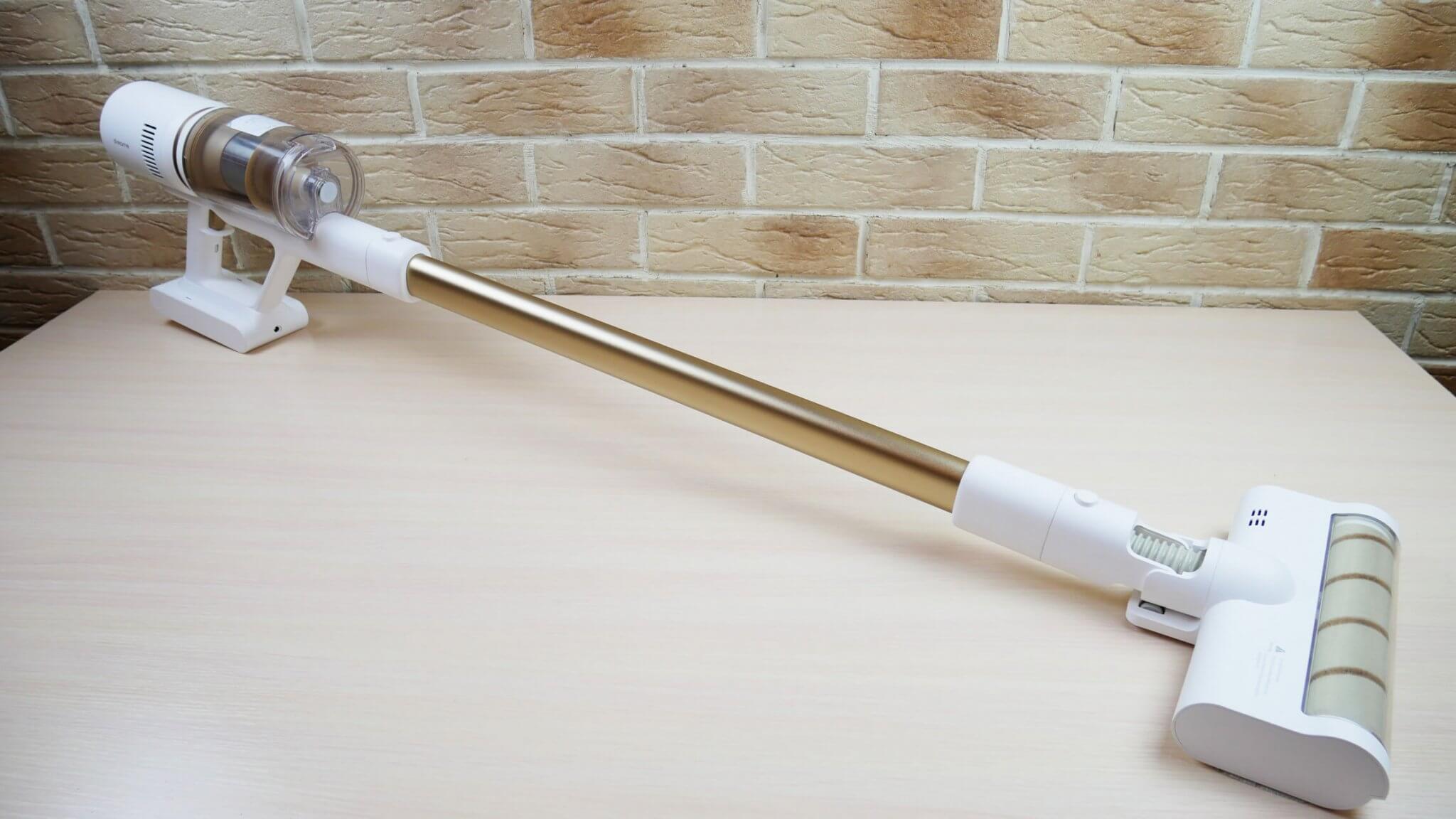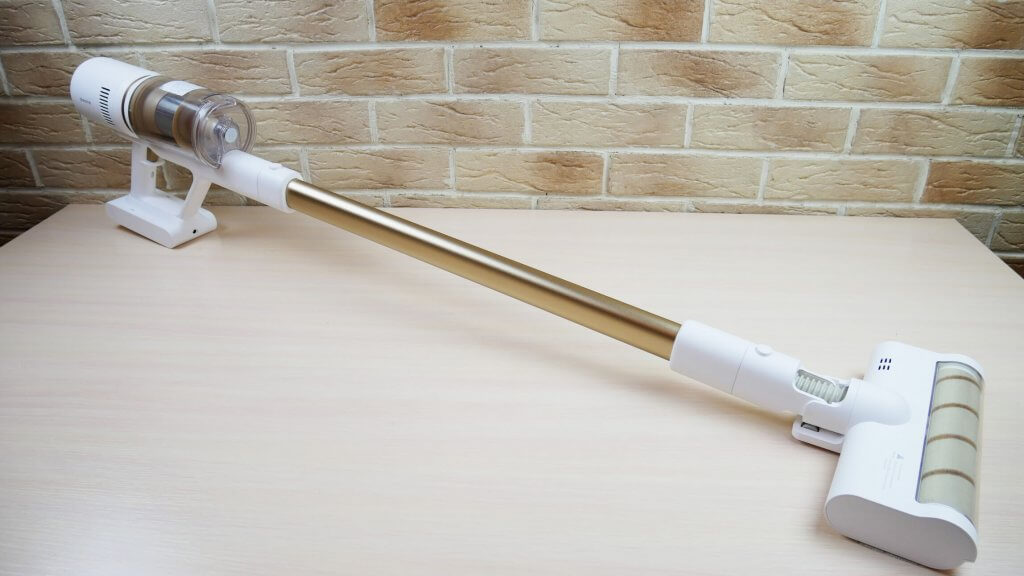 Now let's move on to analyzing the attachments. The kit has three of them.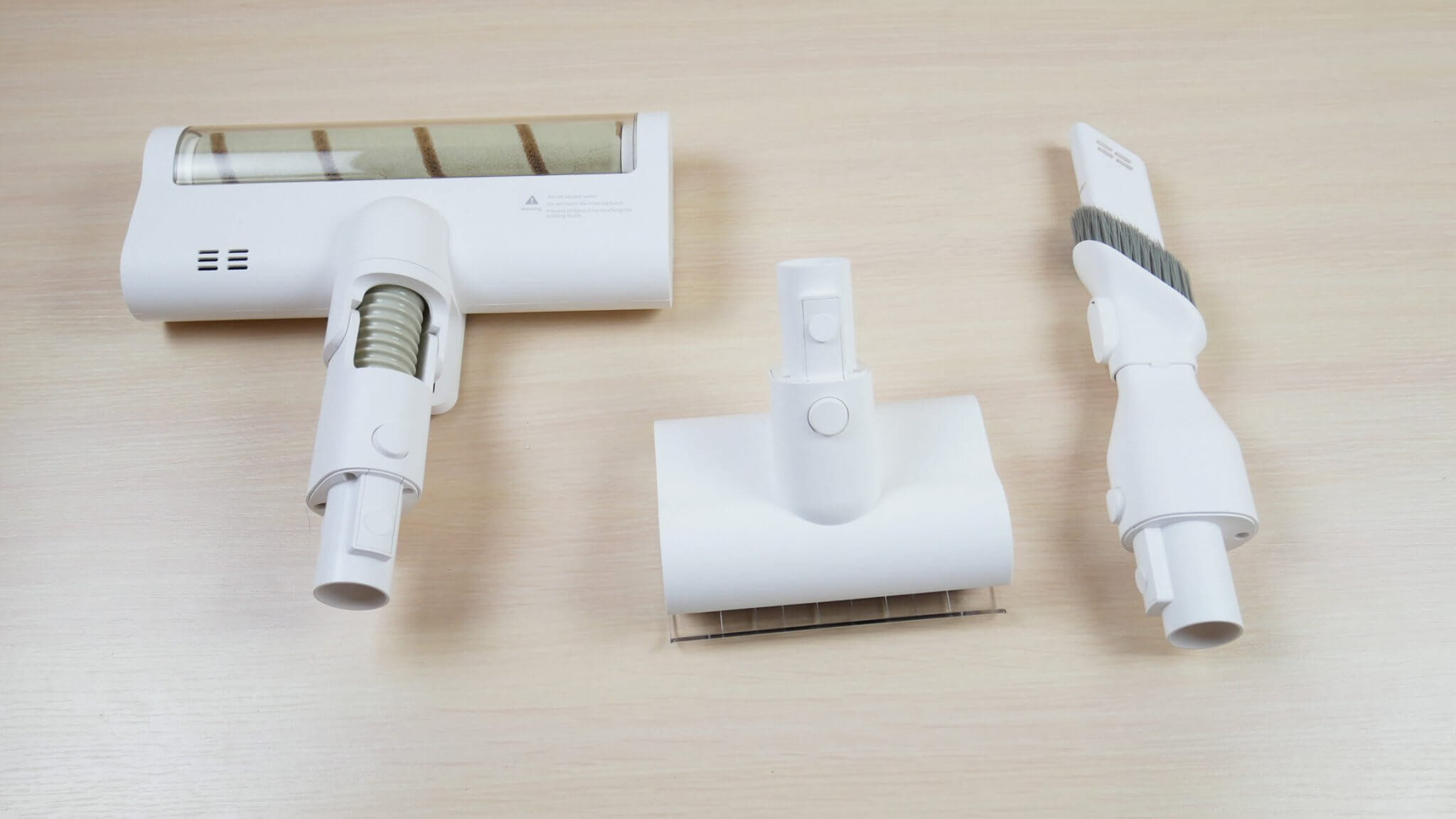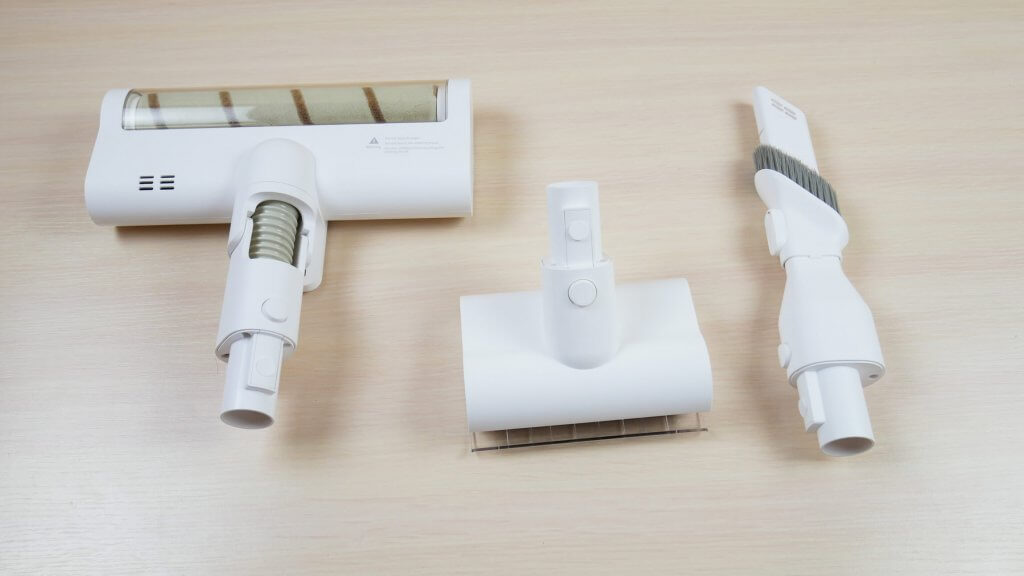 The main soft roller brush bar is better for cleaning hard surfaces, as it has a fluffy roller inside. But the roller doesn't block off the airway, and it's behind it, so you can safely assume that this wireless vacuum can suck up larger dirt, and the roller won't block it off.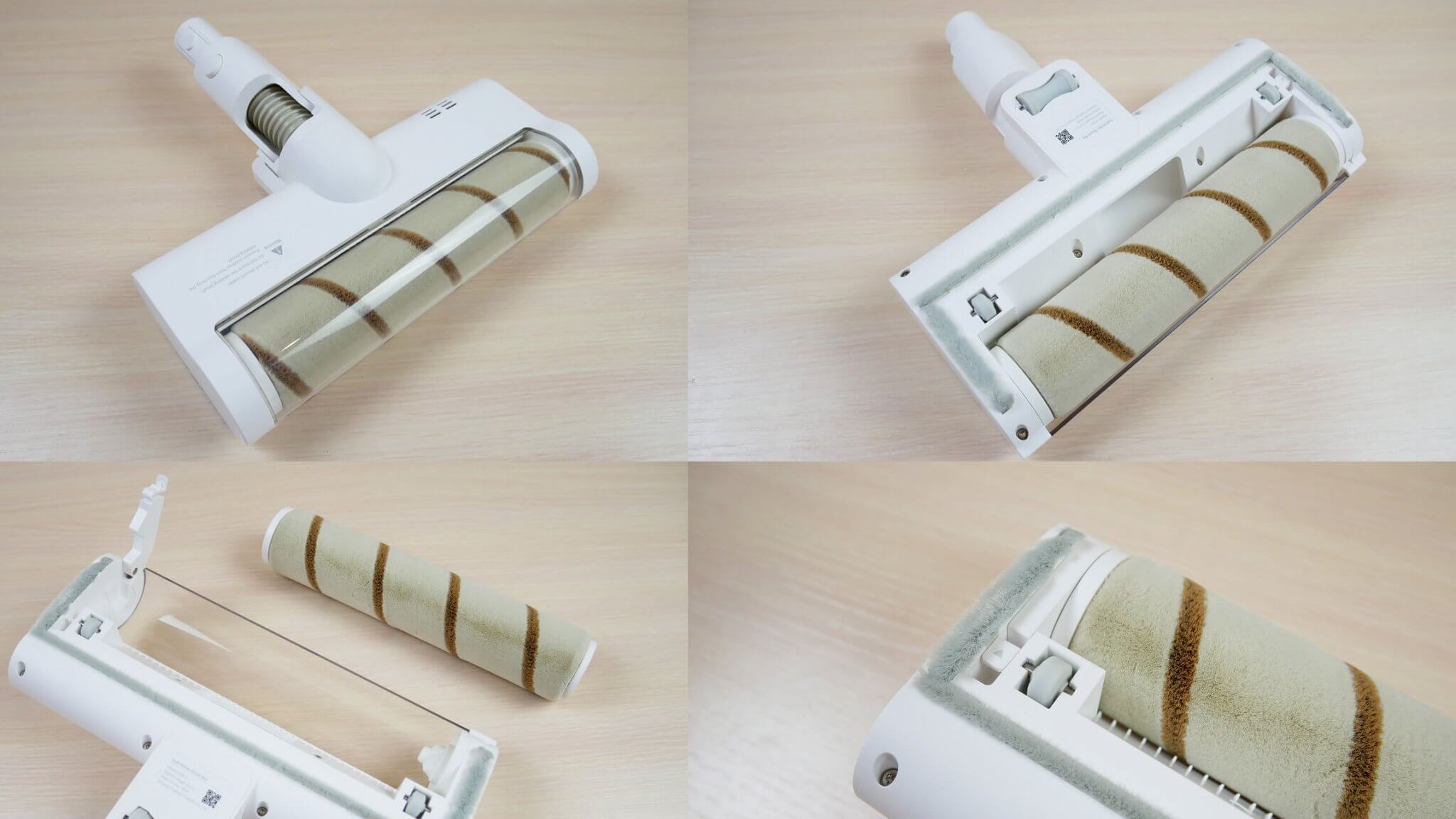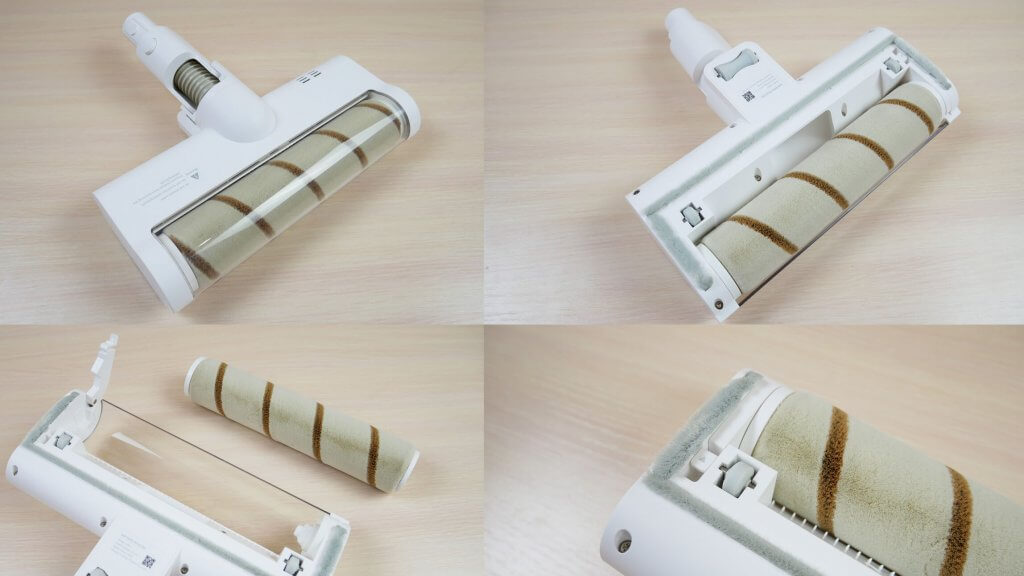 On the side is a lock for easily taking the roller off and for maintenance. It's good that you don't need to get another tool like a screwdriver or a coin to change the lock's position.
And as for mini motorized brush, this is exactly the case with the brush's lock. The brush itself has bristles, and is pretty standard.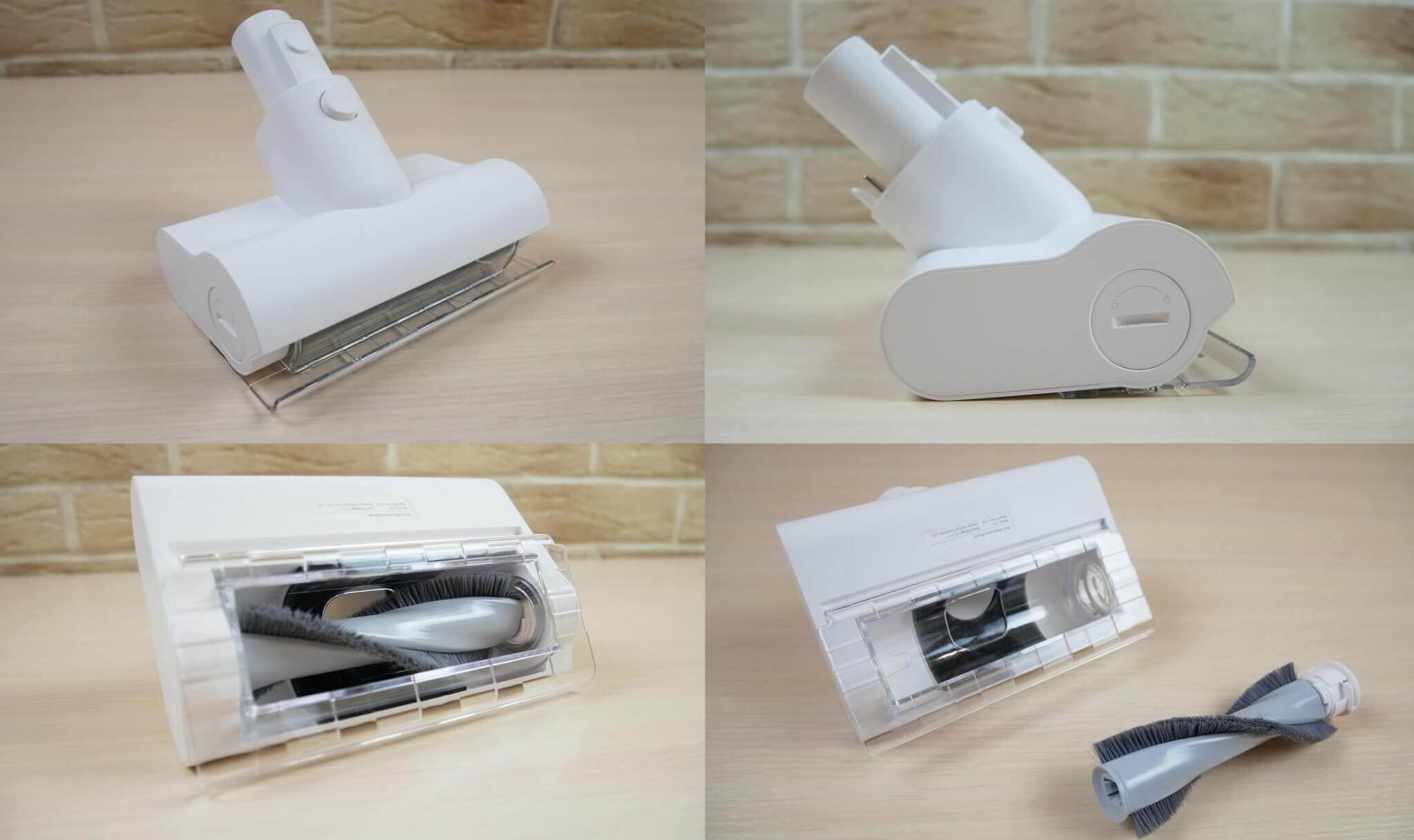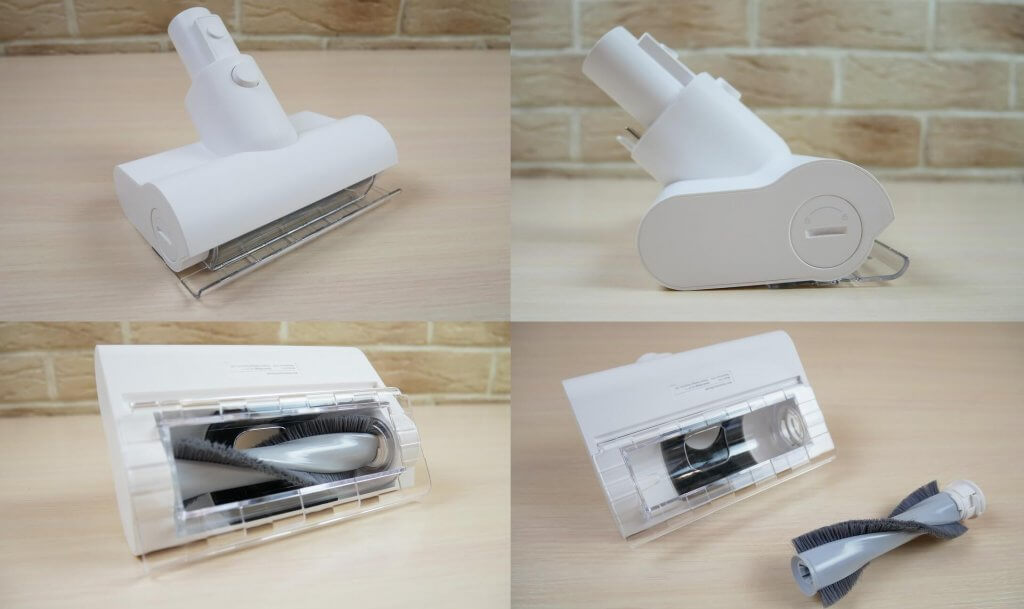 And finally 2-in-1 crevice nozzle has a brush position controller. If needed, you could hide the brush completely or put it in front of the airway.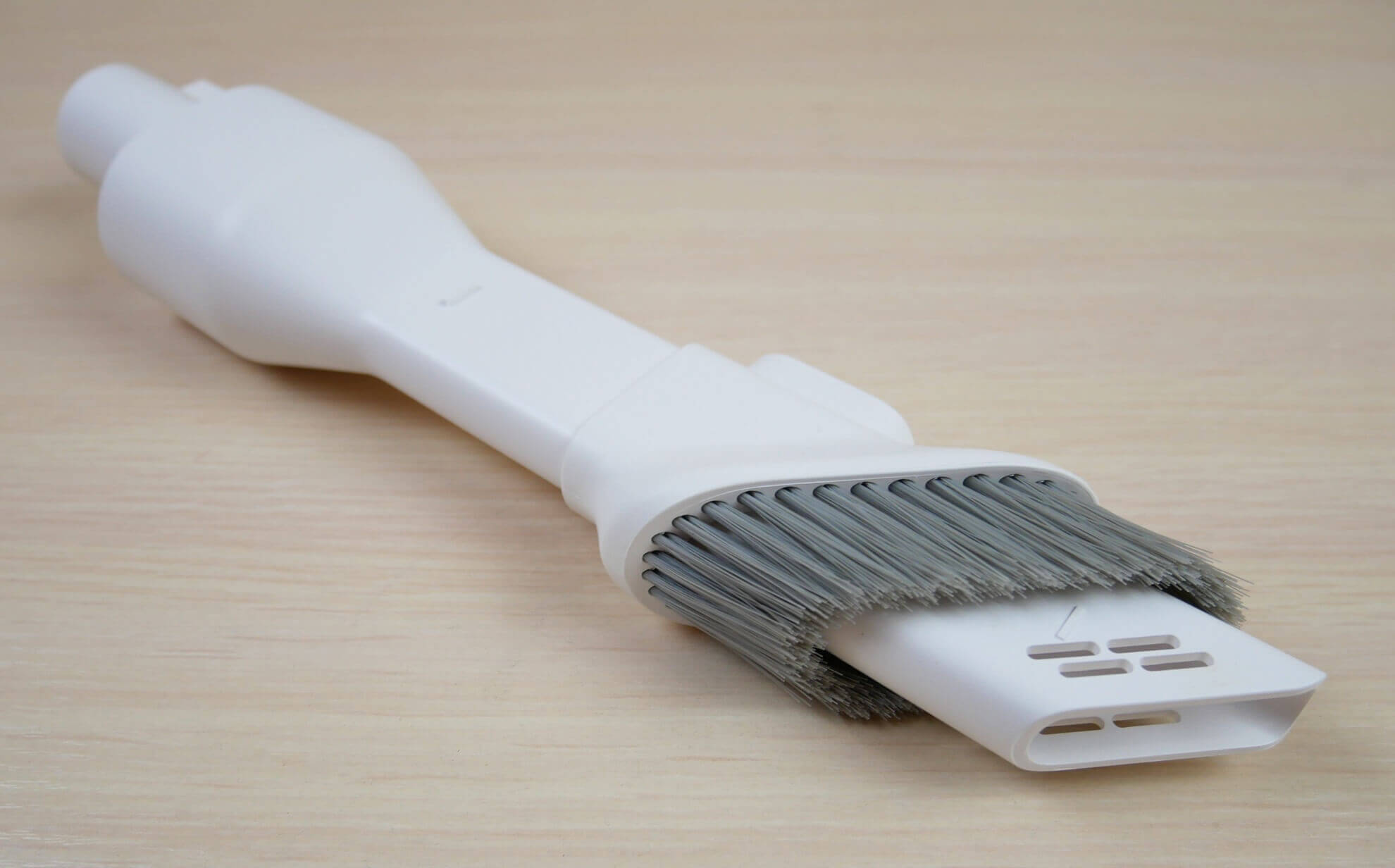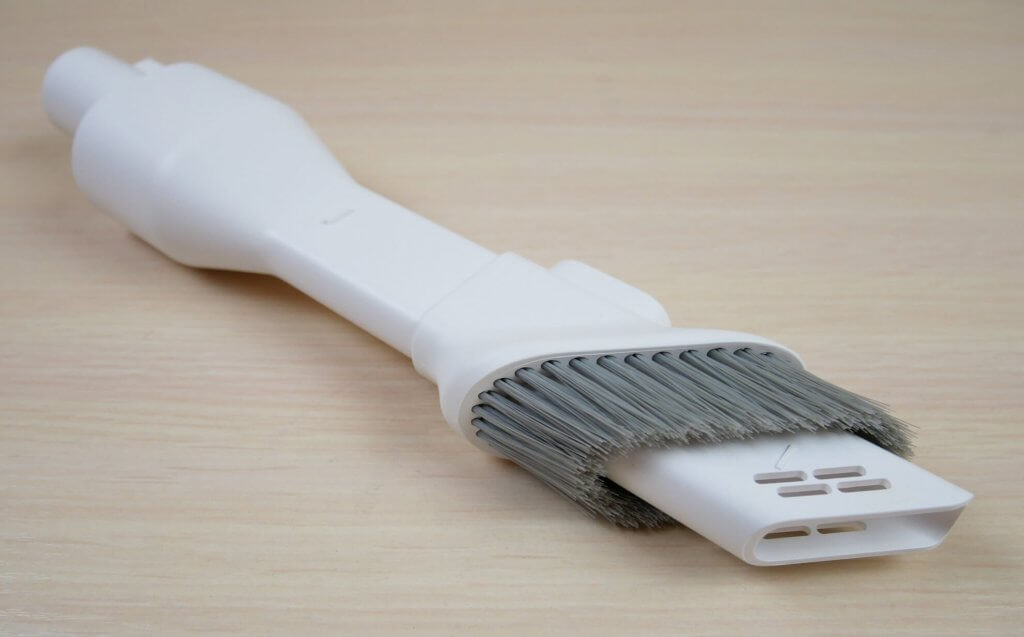 I have no complaints regarding Dreame P10 Pro's performance. The cordless vacuum is very ergonomic.
Functionality
Dreame P10 Pro's main characteristics are up on the screen:
| | |
| --- | --- |
| Power | up to 410 Wt |
| Suction power | up to 130 aWt (22 kPa) |
| Battery | Li-Ion 2500 mAh |
| Dirt container | up to 17 Oz (500 ml) |
| Battery life | up to 60 mins on minimum power |
| Total weight | 6.3 pounds (2.9 Kg) |
| Noise level | 73-82 dB |
It's important to note that the weight of the main block is 1645 grams, the extension tube is 298 grams, and the main brush is 677 grams. So the vacuum fully weighs 2.6 Kg, which is perfectly standard for a vertical vacuum cleaner. And when put together as minimally as possible with an attachment for cracks, it weighs 1751 grams.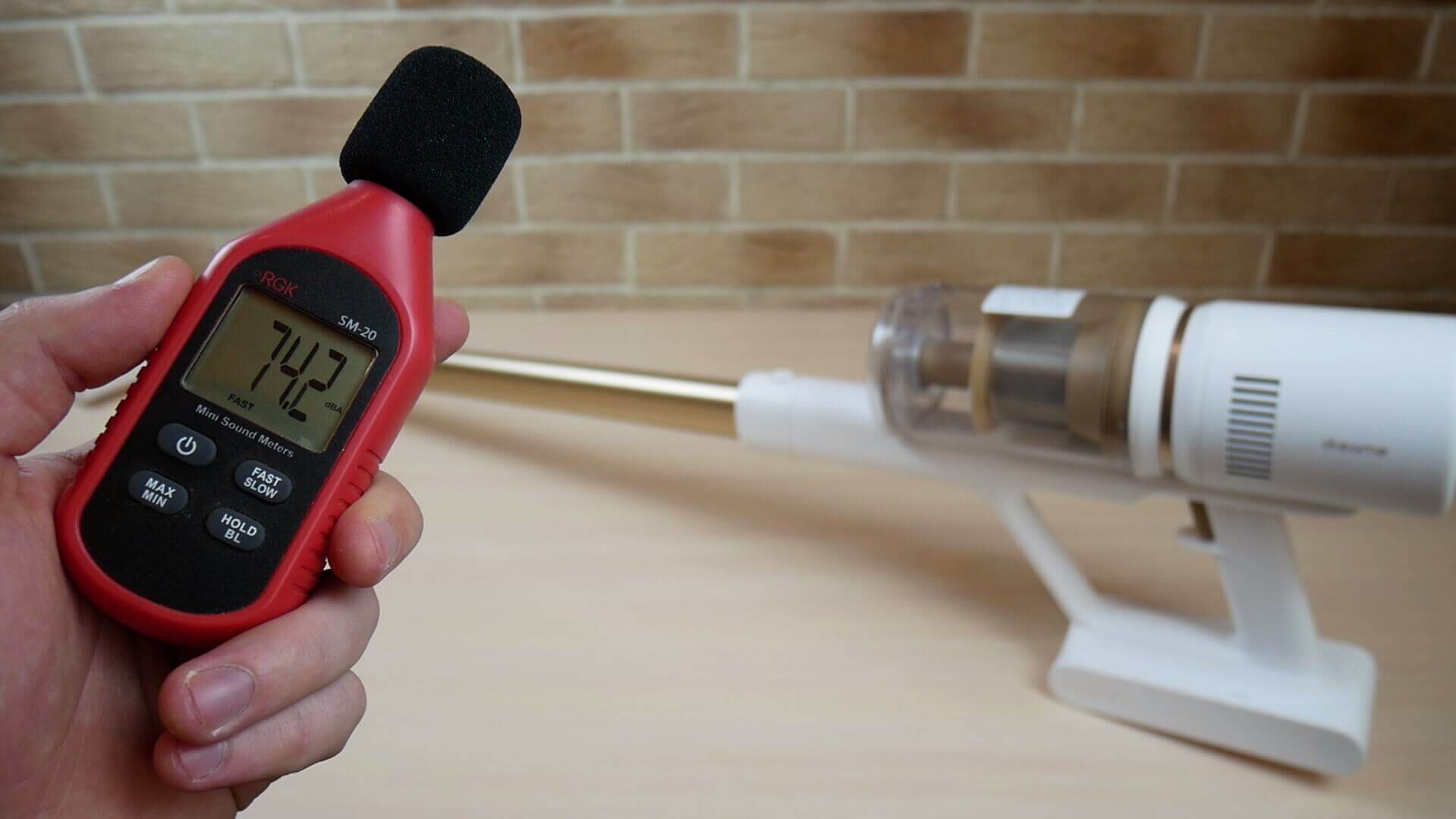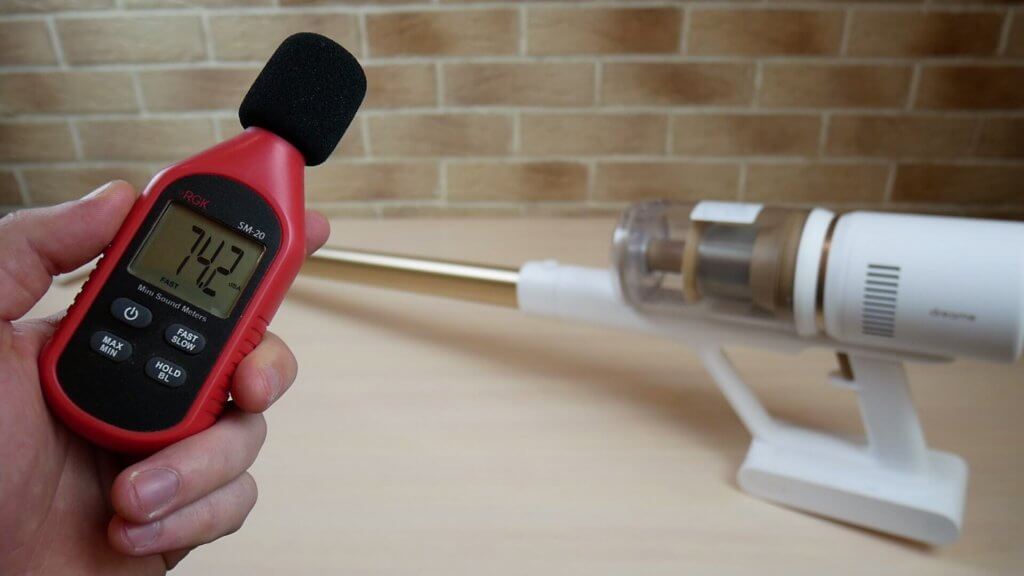 Well, and the noise level on minimum is around 71 dB, on standard mode it reaches 75 dB, and on max it goes all the way to 80 dB. This is also standard for wireless vacuums with average suction power.
If we're talking about the differences in characteristics with the Dreame P10 model, then the simplified model has a smaller battery of only 2000 mA*h, so it has lower suction power (100 aWt or 20 kPa), and the work time goes down to 50 mins on minimum power. And note that this model doesn't have an attachment for soft furniture. But at least the price is lower, which could be a driving factor for some people.
Testing
And now I'll perform a few tests to see how well Dreame P10 Pro does its main job. Full review and test:
Battery life
First let's check the robot's battery life on maximum power. It lasted exactly 10 and a half minutes. This is perfectly standard. So even on max you can vacuum a one or two room apartment.
Suction power
Dreame P10 Pro's suction power made me really happy. It easily sucks dirt out from .3 inch (10 mm) cracks, which is more than enough for regular use, and even for vacuuming carpets.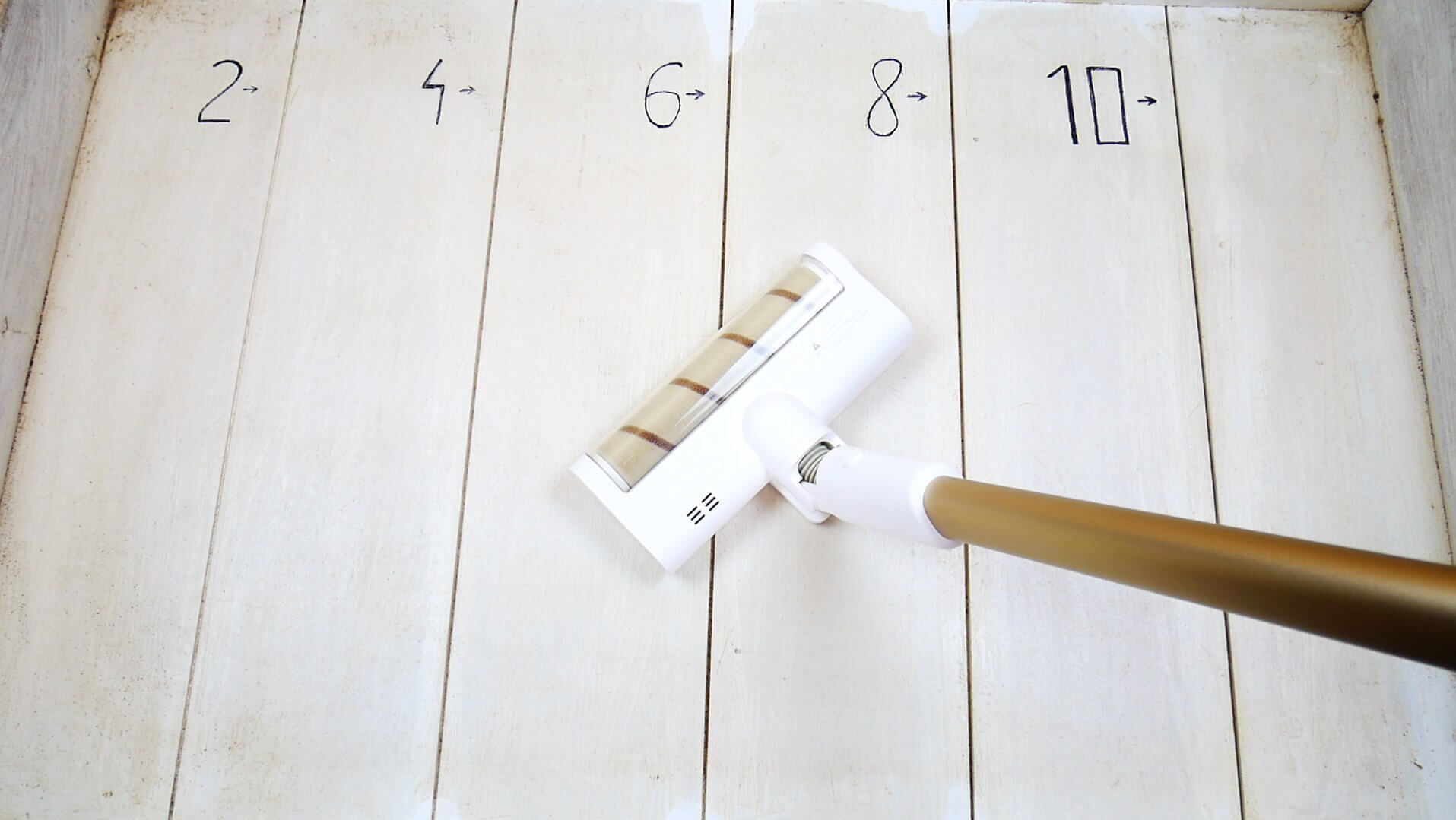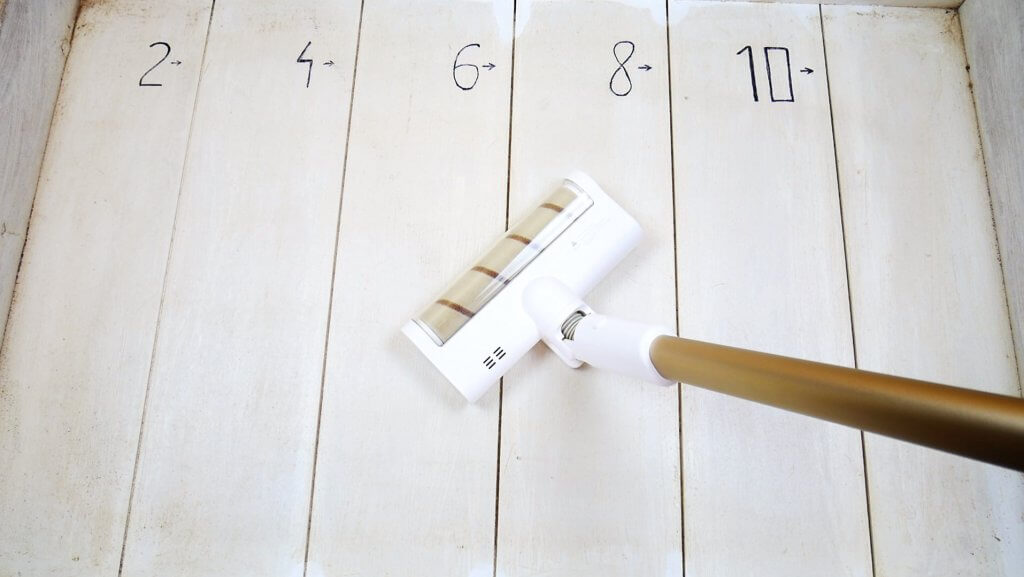 Quality of garbage collection
The dirt collection quality from hard floors is good. The vacuum doesn't leave dirt in the corners or along the wall. There are no blind spots and that's very good.


This dirt was scattered on the carpet and even with a floor attachment, Dreame P10 Pro thoroughly cleaned the carpet, and no dirt was left. All of the dirt is in the dirt container, and almost no hair is rolled on the brush. Test passed!


Using the attachments from the kit
And additionally I'll show how you can use the attachments from the kit. Not only do they help thoroughly clean furniture or a car, but they also help get to tight spots. For example, with this attachment you can suck up a spider web that's under the ceiling.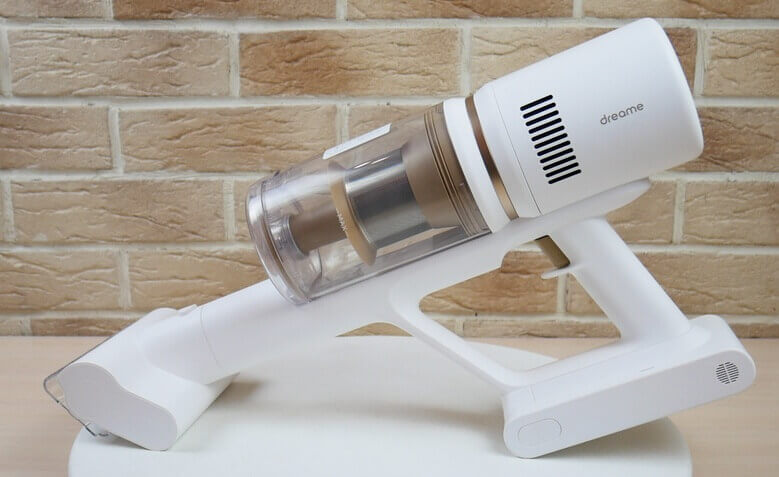 The attachments are easy to use and do well with their main job.
Summing up
Dreame P10 Pro was thoroughly overlooked and tested. Currently, this is my favorite cordless stick vacuum under $200, if you compare it with other vertical vacuums in this price range, which were on our reviews.
I liked the following:
Does a good job cleaning on hard surfaces. Also proved itself on the carpets, but if there was a spare attachable bristly brush – it would have been even better!
Very stylish design.
Good filtration system.
The battery can be dis-attached.
Has a display on the body.
An ergonomic design of the main block and attachments.
Easy to use with one hand.
Easy to store on the floor holder.
There are really no problems with this vacuum, just a few points. These are:
No spare attachable brush for carpet cleaning.
No charger for a wall holder.
The box doesn't include a wall holder at all, and there are no instructions on how to get one. Maybe it's optional, as I haven't seen one in my other reviews.
All in all I think that the benefits are much greater than the disadvantages. If you are looking for a cheap cordless stick vacuum cleaner for hard surfaces, definitely look into this one. Especially during sales, when the price drops a few dollars.
At this time I would like to end the review. If you still have questions, make sure to ask them in the comments below. Have fun shopping. Bye!