Hey guys, welcome to Robotobzor! Today, we'll review a Xiaomi vacuum on a budget, Xiaomi Lydsto G1 Vacuum Cleaner. Lydsto is a sub brand of Xiaomi, and their powerful model, being around $200, can boast its navigation gyroscope, simultaneous mopping and vacuuming, and remote control through their app. Now, I'll review and test Lydsto G1, after which I'll give my opinion on whether or not this robot is right for you! And so, let's get started!
Review:
Package
Lydsto G1 came in this box:
Aside from the robot itself and the mopping nozzle, the box includes:
Charging base.
Power cord.
A manual in english.
An extra microfiber cloth.
Two extra side brushes.
An extra HEPA and Foam filter.
And a tool for cleaning and maintaining your robot.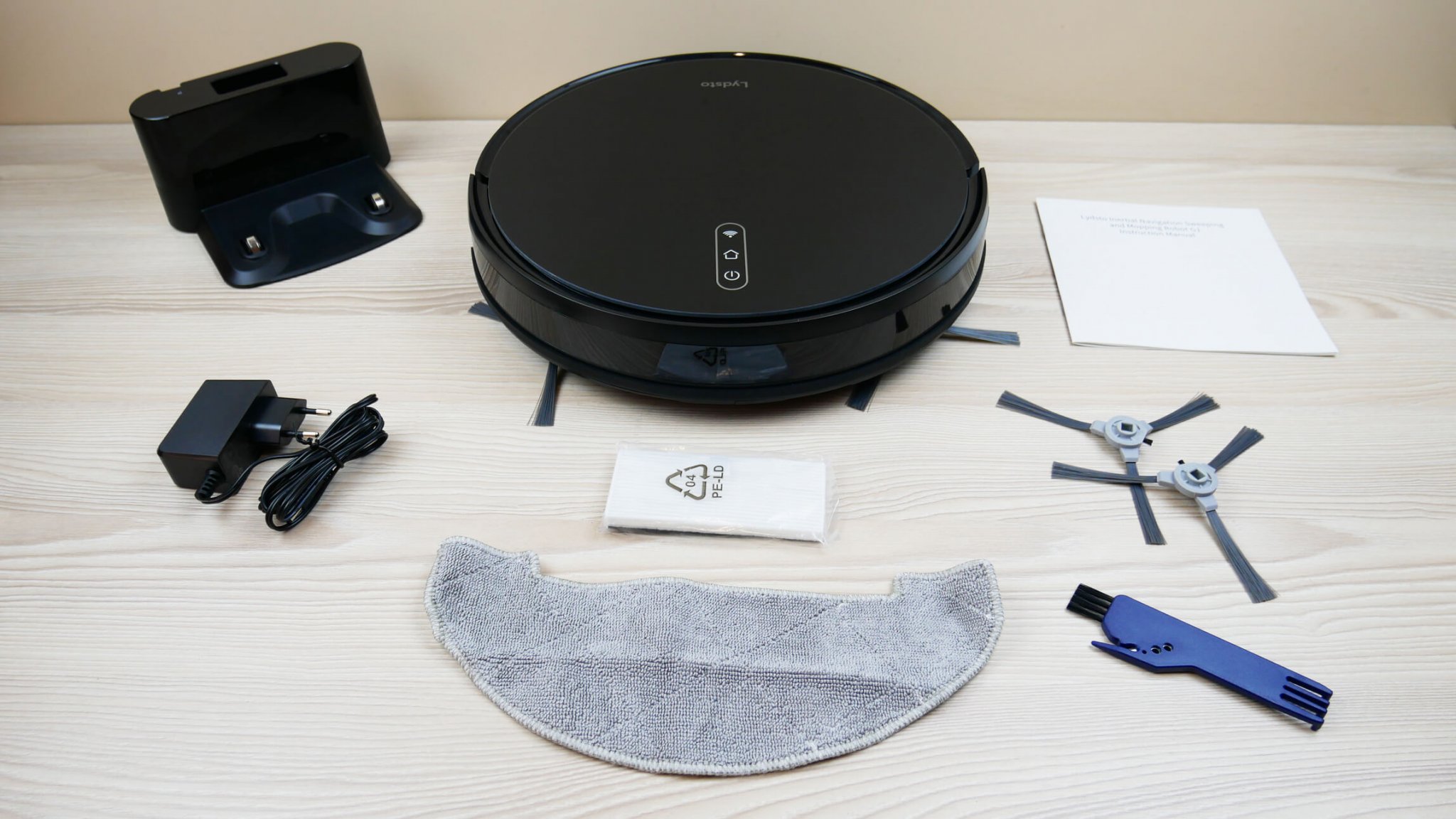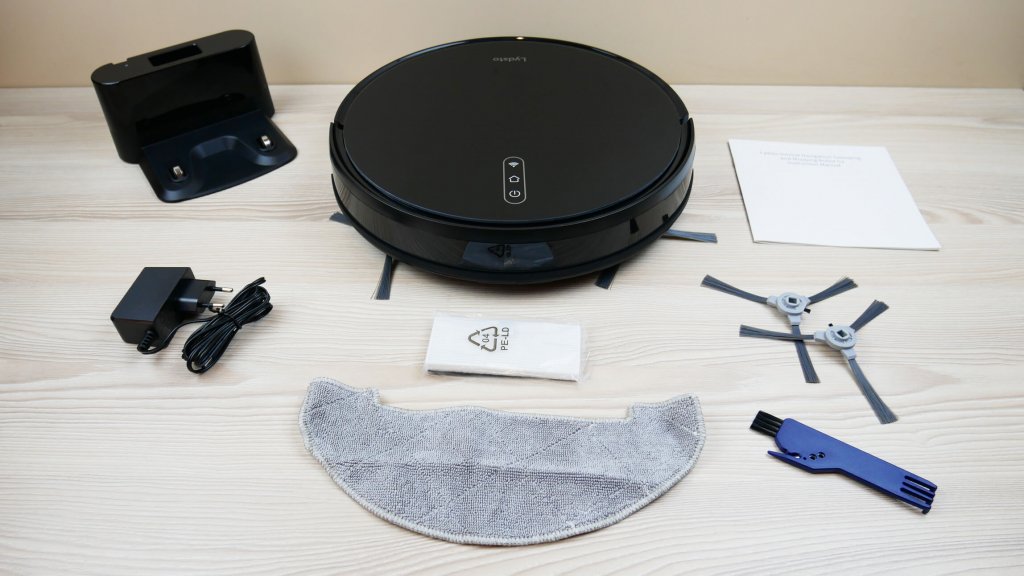 The box is full, and even includes some accessories for your first launch..
Design
Now, let's see how Lydsto G1 works. The robot is round, and comes in black and white. It's polished, and measures 72 mm (2.8 inches) off the ground.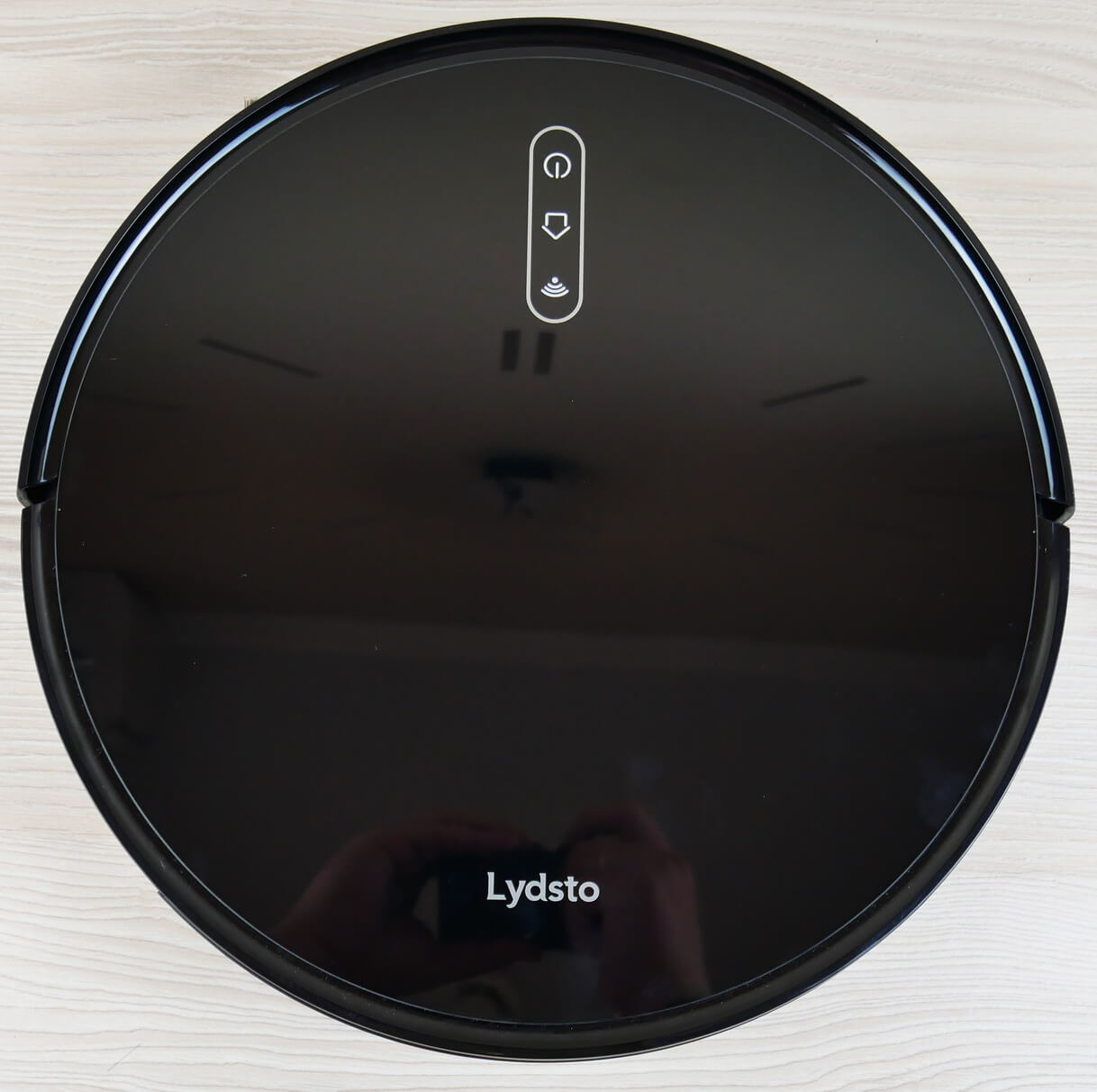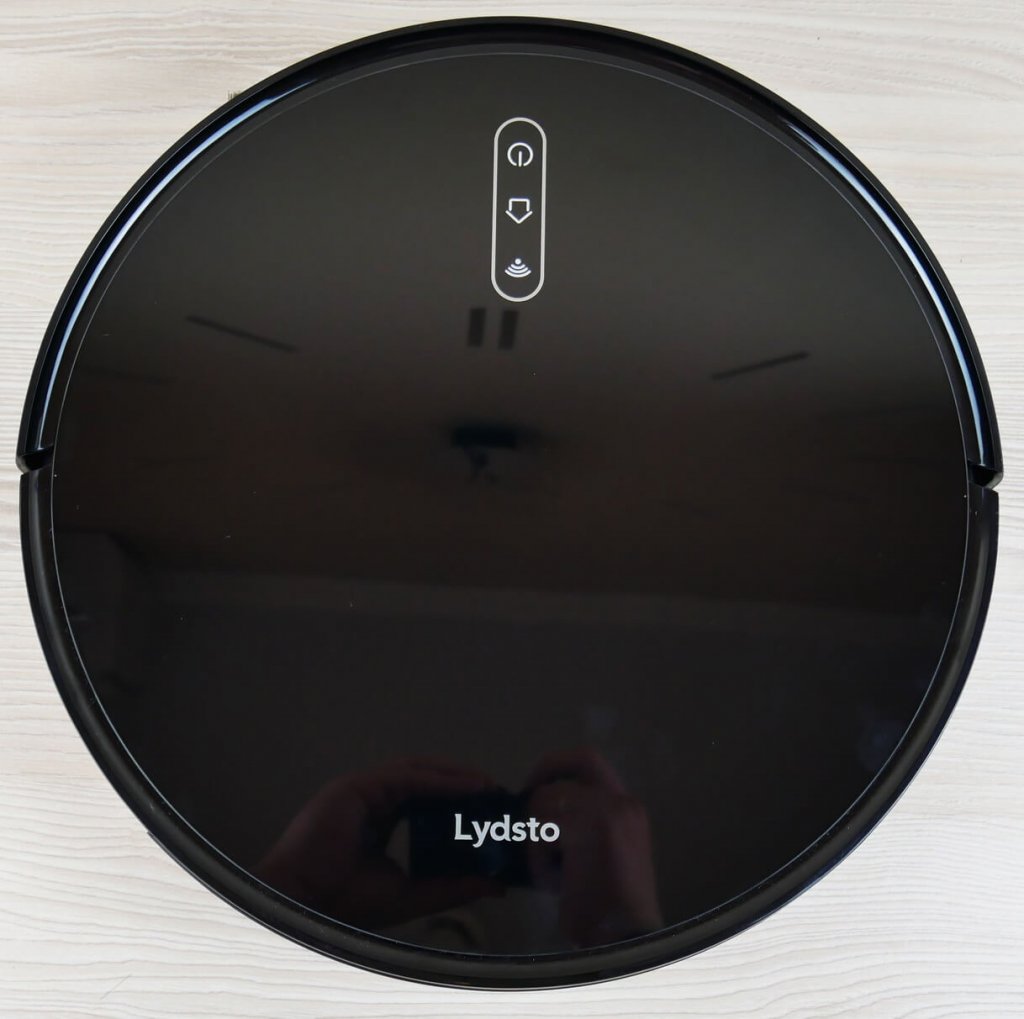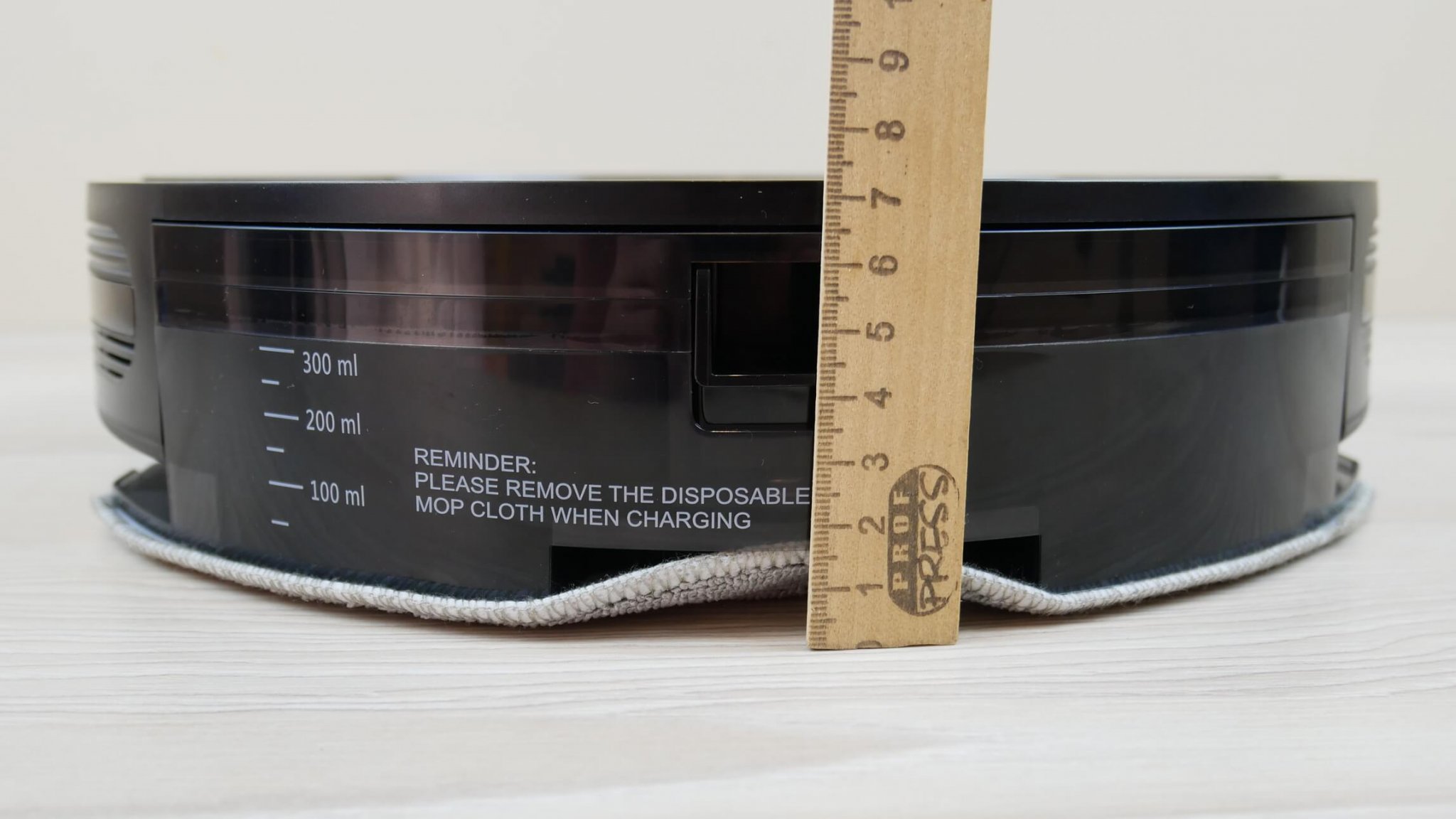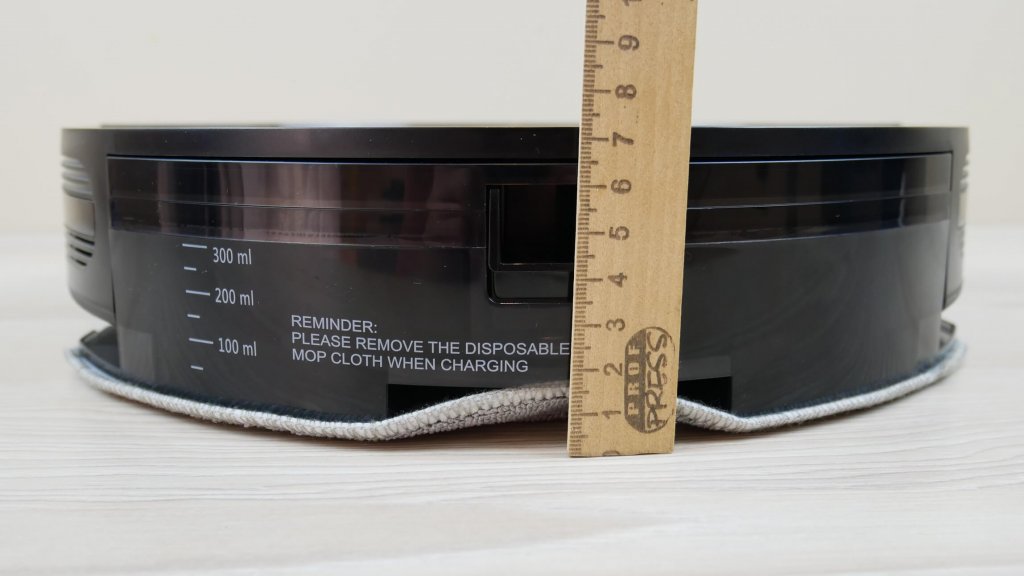 The control panel has 2 buttons and a Wi-Fi connection indicator. There's also a mechanical bumper on the front.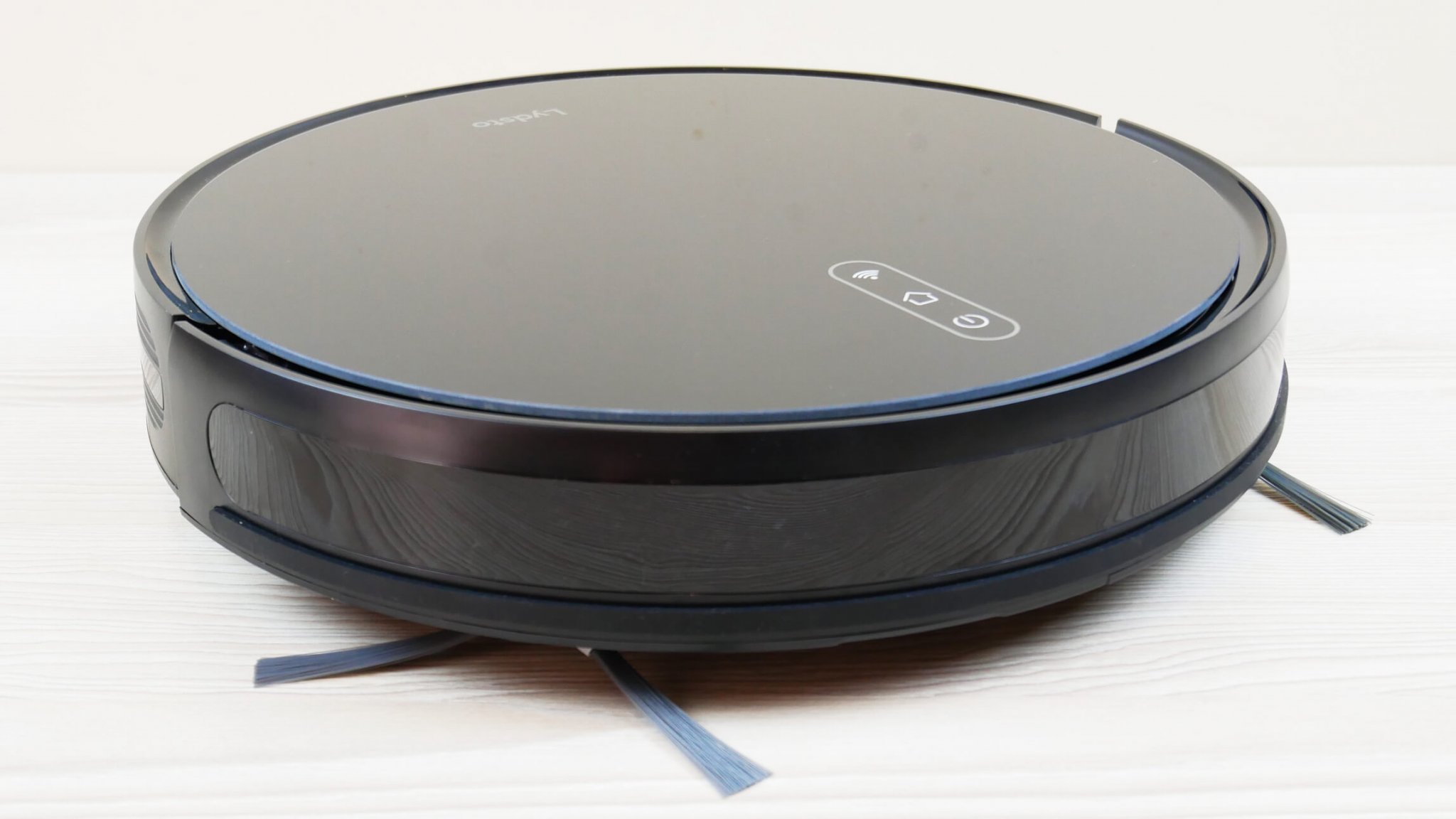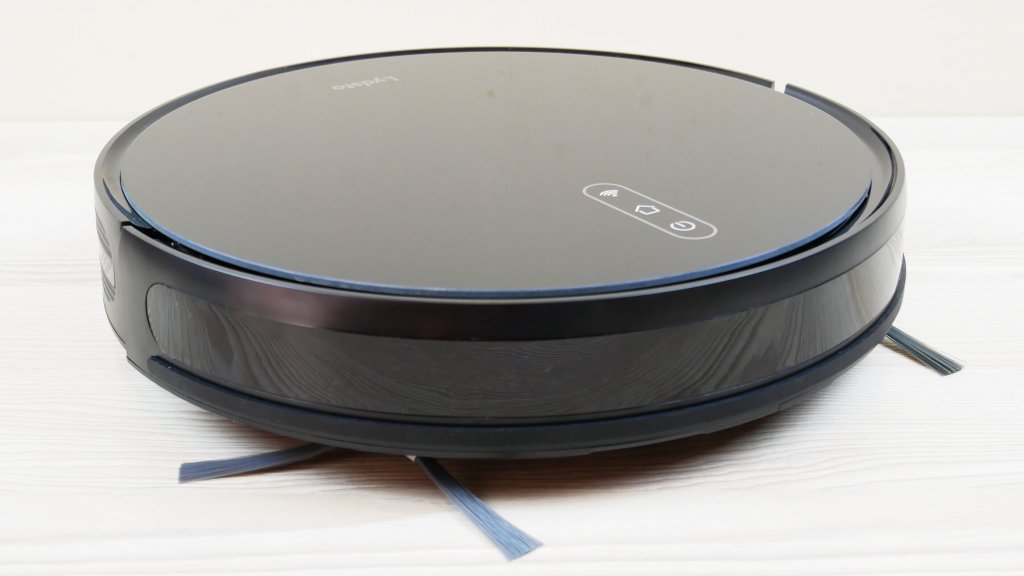 The conjoined water and trash container is at the back of the body. The trash side holds 300 ml (10 Oz). Inside is a triple filtration system based on mesh, foam and HEPA filters.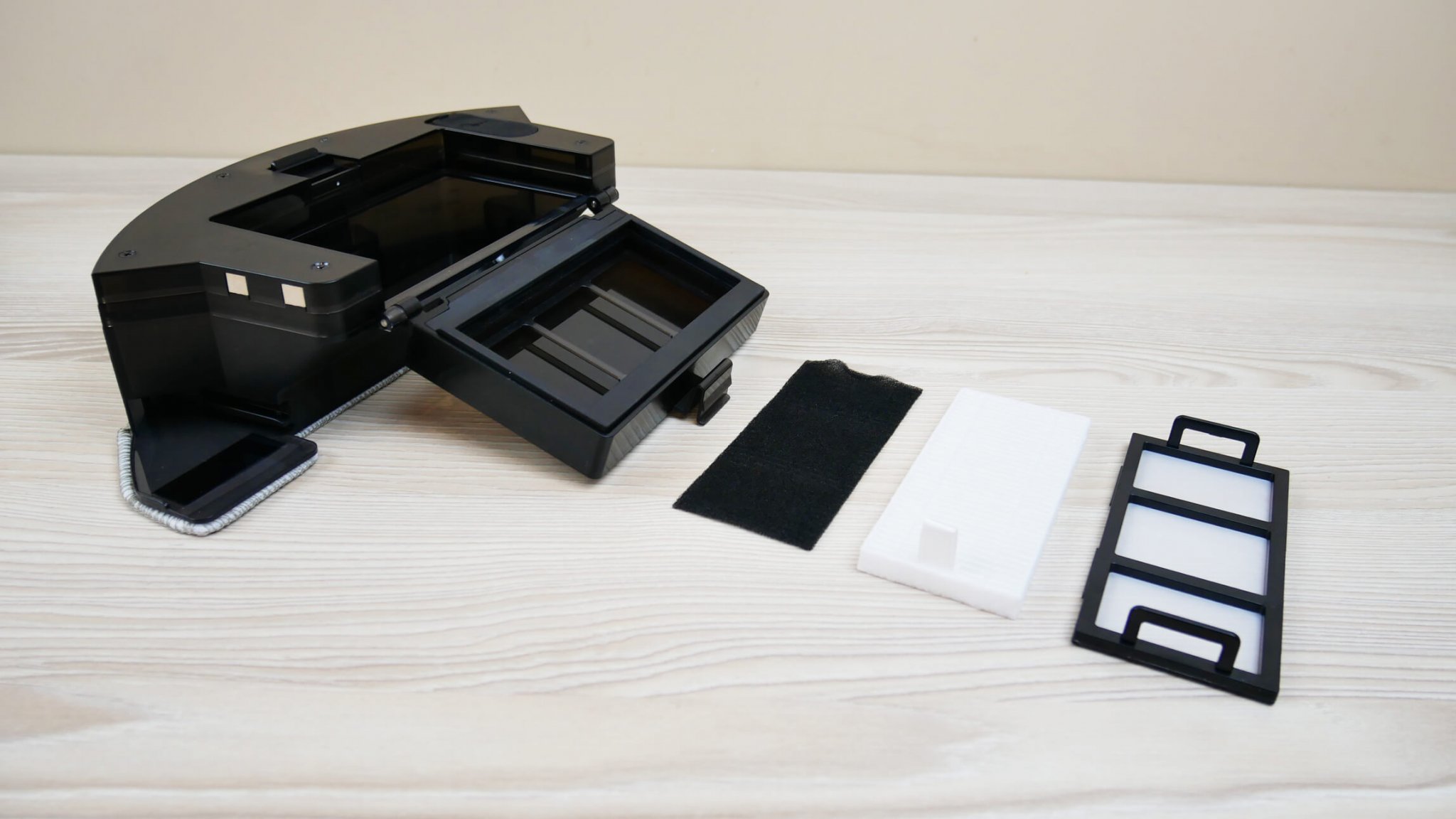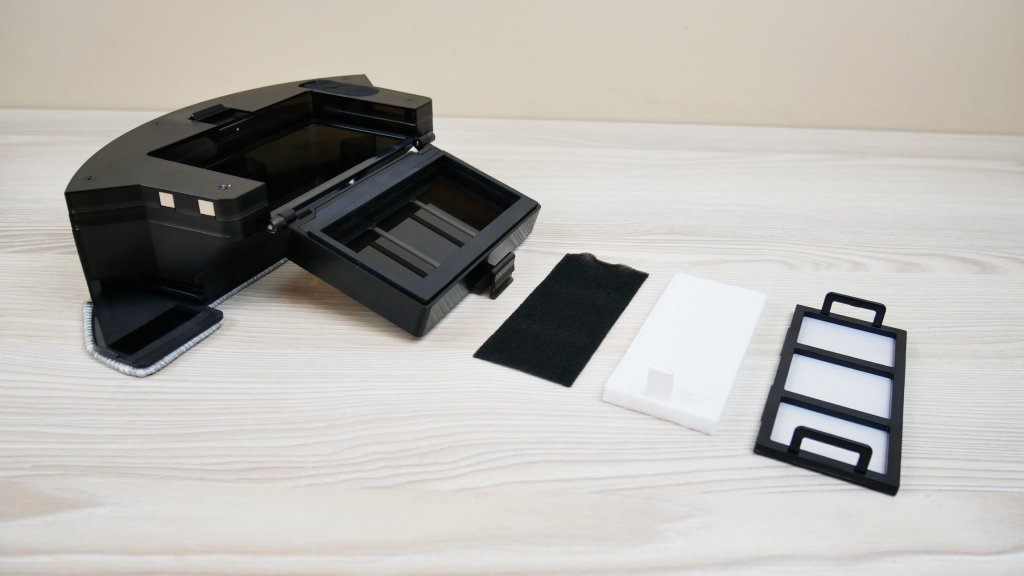 The water tank also holds 300 ml (10 Oz). The cloth holds to the base with Velcro and pockets. Inside is a pump for electronic water regulation. What surprised me was that the wipe nozzle isn't removable. The manufacturers state that the robot should only clean with a wipe, which quite frankly isn't convenient. If you take off the cloth, the Velcro will get dirty and become unusable. This also reduces the robot's passability
On the bottom are 3 anti-fall sensors. There are two three sided side brushes, which are easy to take off.
The central brush unit isn't fluid. The brush has bristles, and can't be disassembled. There's a power switch behind the wheel, which has dirt and water protection.
All in all, I do have a couple complaints about Lydsto G1's design, and these problems will become visible in my tests. But in terms of build quality, the robot's on the same level as other Xiaomi vacuums, despite its price.
Technical features
Lydsto G1's main features, given by the manufacturer:
Battery: Li-Ion 2600 mA*h
Suction power: 3300 Pa
Cleaning area: 60-80 sq.m (196-262 Ft)
Battery life: 120 mins
Conjoined container: 300 + 300 ml (10+10 Oz)
Obstacle size: up to 15 mm (.5 inches)
Size: 325*72 mm (10.9×2.4 inches)
Here I'll highlight the increased suction power, which I'll definitely have to check.
Functionality
Let's get to Xiaomi Lydsto G1's functions. At the moment the robot is controlled only through the Lydsto app.
On the main screen, the robot builds a map of the room, but doesn't store it in memory. Below the map, the main functions are displayed, specifically the suction power, amount of water on the mop, the spot cleaning mode and perimeter cleaning. Even below that, you can start/pause the robot, or forcefully make it return to base for charging.
In the settings, you can make a cleaning schedule by selecting the time, days of the week, and setting the cleaning parameters. There's also manual control, setting the robot's voice volume and language.
In addition, you can set do-not disturb times, share the controls, check the cleaning log, track the water level, and update the app if needed.
Also, Lydsto G1 can automatically increase the suction power when it gets on carpets and continue cleaning after charging, something that not all gyroscope robots can do, so that's neat!
Testing
Navigation
Finally, let's get to the tests. First we'll check the robot's navigation in a room with obstacles. Lydsto G1 passes the available area in a snake-like pattern, then along the perimeter. It didn't separately go around the table legs and box. It also got stuck on the clothes hanger, which was predictable, given the fixed nozzle. I had to move the hanger to finish the test. To be fair, after I moved the robot, the map didn't disappear, and it continued cleaning, completing the cycle and returning to base. It didn't go over the cleaned areas again.
As for the rest of the house, it's pretty much the same – first Lydsto G1 cleans the entire area in a snake-like pattern, then it makes a loop around the perimeter and returns to the base. No dirt left. So the navigation is good, for a gyroscope base.
And thanks to it being short, the robot can clean under low furniture, which lidar based models can't do. For some people this could be the deciding factor.
Suction power
Unfortunately though, the suction power is standard, being at the same level as vacuums that claim to have 2000-2500 Pa. Lydsto G1 sucked dirt out of a  2 mm (.07 inch) slot, and not even in a large space. For comparison, the older Lydsto G2, which I had previously reviewed, claimed to have 3000 Pa, and sucked out dirt from a 6 mm (.23 inch) slot.
Dry cleaning
The collection quality of differently sized dirt from the hard floor was good. Only the corners stayed dirty, which's a problem with most round vacuums. Some hair got wrapped around the main and side brushes, but the wipe picked up the dirt, so it passed the test.
Carpet cleaning
Even in spite of its terrible design, Lydsto G1 can clean normal amounts of fur and hair. This is good. I should remind you that there's a function to automatically increase power on carpets.
Mopping
It can also scrub off dirt, but it leaves streaks and a small line along the baseboard, so it's best to leave it to the big picture jobs.
But the good thing is that Lydsto G1 can simultaneously mop and vacuum.
Mopping on carpets
As for mopping on carpets, although it detects carpets, it doesn't automatically turn off the water supply or go around them while mopping. This is an important thing to consider.
Passage of obstacles
The manufacturer claims that the robot can go over 15 mm (.59 inches). Realistically though, even a 15 mm (.59) baseboard is too much for it to handle at first, though it eventually gets it. So we can safely say that it isn't the best off-road.
Passage of dark surfaces
But surprisingly, this model isn't afraid of dark surfaces, and confidently goes on them, which is good.
Volume
To wrap things up, we'll measure Lydsto G1's volume in different modes. With the suction turned off it's between 57-58 dB. At min it's in about the same range. In medium mode, the noise level rises to 60 dB, and at max power, it peaks at 71 dB. So the volume only really increases when it's on max.
Summing up
Xiaomi Lydsto G1 Vacuum Cleaner was thoroughly reviewed and tested. Our evaluation system scored it at 50 out of 100 points. It's not bad for a gyroscope vacuum, and keep in mind that the algorithm scores it based on other robots with more premium functions. So for its price, it got a good score. For example, the closest competitor Xiaomi Mi Robot Vacuum Mop Essential scored 49 points, and the new budget vacuum iLIFE A80 PRO got 46.
Overall rating of models that passed the Robotobzor test https://robotobzor.com/ratings/general-rating-of-robot-vacuum-cleaners.html.
Now I'll share my opinion. I liked the following:
Exact navigation from the gyroscope.
Simultaneous mopping and vacuuming.
Quality dirt collection on different flooring.
Short body.
Continues working after charging.
Automatic power increase on carpets.
Isn't scared of dark spaces.
Low volume on minimum and medium modes.
Cheap, and you can even find it for $150 at some stores.
As for the disadvantages, the main ones are the fixed mopping nozzle and the bad off-road driving. It's worth singling out the temporary problems with connection to the Mi Home app. Otherwise, the robot is worth its money. I would recommend this model mainly for cleaning on hard flooring though. In the budget segment, it can seriously compete with other robots like Mijia G1, as well as robots from iLIFE.
On this note I'd like to end the review. If you still have questions, make sure to ask them in the comments below. Have fun shopping, bye!